Mobile phone sales and access to mobile broadband and internet are really booming and growing in a very rapid rate in many parts of Africa. Today we can read in New Times Rwanda that mobile phone subscribers in June went up to 8.9 million users of a population of close to 12 million. TIGO (part of Swedish Kinnevik Group) got 41,522 new customers to now over 3.11 million Airtel Rwanda was the biggest gainer, adding 115,350 new customers in June, up from 1.78 million customers in May. Largest on mobile phone subscription is still MTN Rwanda with around 4 million customers. here in Europe the focus is sales of Apple, LG, Samsung and Sony but in Africa we see Huawei and other brands such as Xiaomi that you see in picture. Cheaper models of smart phones but all users need content and services and you will find a goldmine within this market if you can offer the right service and package them well.
Information technologies, computer sales and mobile internet access in Africa are growing fast and it creates many business opportunities for all companies. 10 years ago the internet penetration was a few percent in East Africa but soon we might see an internet penetration that can reach 90-95% in many regions in Africa. The Ericsson Mobility Report said that only 5 years ago there were 500 million mobile subscriptions across Africa but before end of this year it will be 1 billion and sales are growing fast.
Integrated Strategy for growing in Africa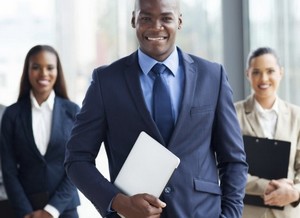 We have developed our own business development method specialized for high-tech companies within ICT that can generate cost efficient operations as well as high returns and value growths. Our services are based on our own methodology for developing our customers business. We have done that in Scandinavia and are now repeating the process in Africa. The primary focus is Integrated Strategy, Customer Engagement and Relationships. We build business from a market and customer perspective and help companies to adjust to market conditions and customer demand. We also help our customers to protect and enhance their company assets but IPR Strategies; both value creation as well as sanction and protection strategies.
We can help you build up new business on new markets and we can be your extended arm for business in Africa, while improving your cost and competiveness. We offer you a very scalable and flexible way to grow your business in Africa while taking full advantage of all the benefit and business opportunities that are available for you and your Company in Africa. What you find here is a fast growing market that will not for long stay in early development stage, it will soon be mature. Contact us today for business in Africa.